Friends Like Me
SignOn Friends like Me is a new subscription service within the SignOn Platform that promotes social language and peer to peer companionship in small groups. Deaf and Hard of Hearing (DHH) children connect with 2-3 other DHH children under the guidance of one of our DHH Adult Mentors. Through a live, two-way video session, Friends Like Me provides fun social learning experiences for DHH children around the country
SignOn Friends like Me is for Deaf and Hard of Hearing (DHH) children who use American Sign Language (ASL), those who use 0ral Communication (do not use ASL) and those who use Total Communication (a combination of both oral skills and ASL). This Is a great opportunity for DHH children to connect with someone who is DHH similar in communication style, improve on their social skills, and to make new friends. During these live 30 minute sessions, children participate in conversations, play games. have book talks, and participate in tun activities, etc...
What Parents like best about Friends Like Me?
Seeing my son's reaction when others started signing with him. He was thrilled, and it brought a joy I can't put into words!
Seeing and interacting with other families with babies who are DHH.
The smiles my kids have when they finish their session!
That my daughter who is Deaf can communicate with other children around the U.S. that share a similar experience. I love that she can see that there are many other kids like her.
To see how excited my son was to use ASL and sign with other adults/kids in the DHH community.
My son is able to meet peers in a safe environment.
SignOn Friends Like Me help children and parents gain the confidence and skills needed to comfortably engage with the DHH Community. All DHH Adult Mentors have passed background checks, as required by SignOn. All sessions are also recorded for personal review and further learning, as well as quality control.
Families can choose from the following age groups: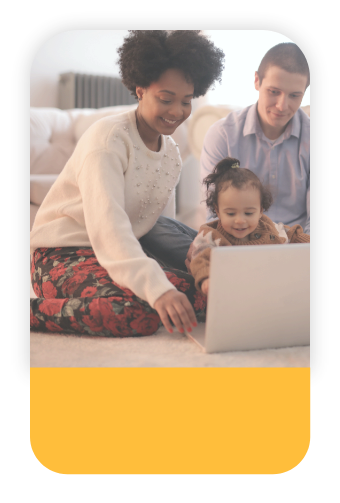 1
Parent and Me
(Birth - age 5)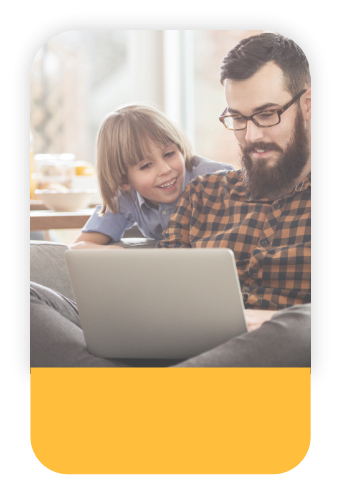 2
Parent and Me
(Kindergarten-
2nd grade students)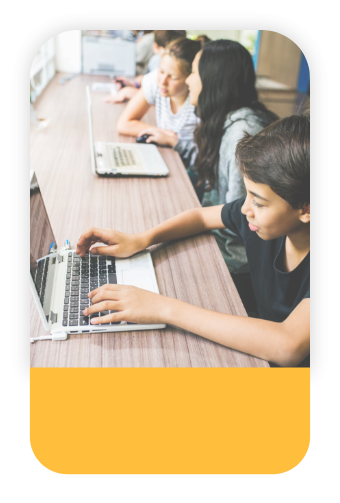 3
3rd-5th Grade
Students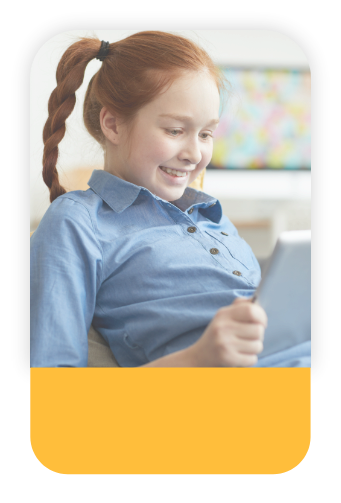 4
6th-8th Grade
Students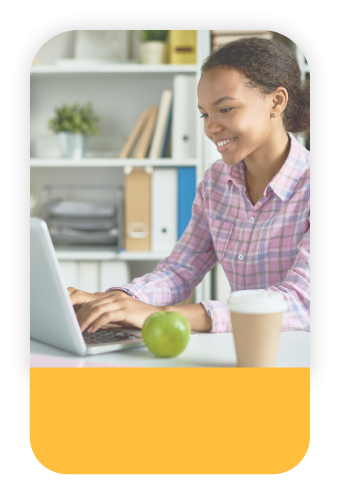 5
High School
students
Families can choose from three Communication Modes:
American Sign Language (ASL)
Total Communication (a combination of both oral skills and ASL)
Oral Communication (do not use ASL)
Registering for Friends Like Me is as easy as 1 2 3.
2
Choose your Communication Mode.
3
Purchase your subscription.
SignOn Friends Like Me is designed to be Recurring Sessions and is the ideal solution for parents who are interested in balancing their busy schedules while helping their children connect to other DHH children. We offer a simple monthly payment plan. Our rate is $45 per month and each week your child will be assigned to a Friends Like Me session with one of our friendly DHH Mentors and 1-3 other DHH children. Your child's group will meet at the same time and day each week. Your child will be included in Friends Like Me sessions until you end your subscription. Simply email Ashlee (admin@signonconnect.com) 30 days before your final session.
JOIN SignOn Friends Like Me TODAY!
During these uncertain times of COVID-19, what hasn't changed is our total commitment to supporting parents and their kids with a virtual learning experience. Stay at Home and be safe. Friends Like Me is ready to connect with your family.
Cost is
$45

per month for ONE 30 minute session weekly.
15% off now only $38.25 per month with code:

COVID19

Register